Learning Path
Teachers & Students
Objectives
Step 1: Watch Introductory Video (1)
7 Minutes
How are gravitational waves created?
How are gravitational waves measured?
Footnote: Construction of the KAGRA detector in Japan has been completed since the production of this video.
Step 2: Watch Introductory Video (2)
6 Minutes
How can a gravitational-wave signal be used to measure the mass and distance of its source?
Step 3: Waveform Fitter
5 Minutes
Use the sliders to adjust the model waveform
What happens when you increase the total mass?
What happens when you increase the distance?
Find a model that fits the data from GW150914
Compare your answer with published parameters. Note: You can add (Mass 1 + Mass 2) to find the Total Mass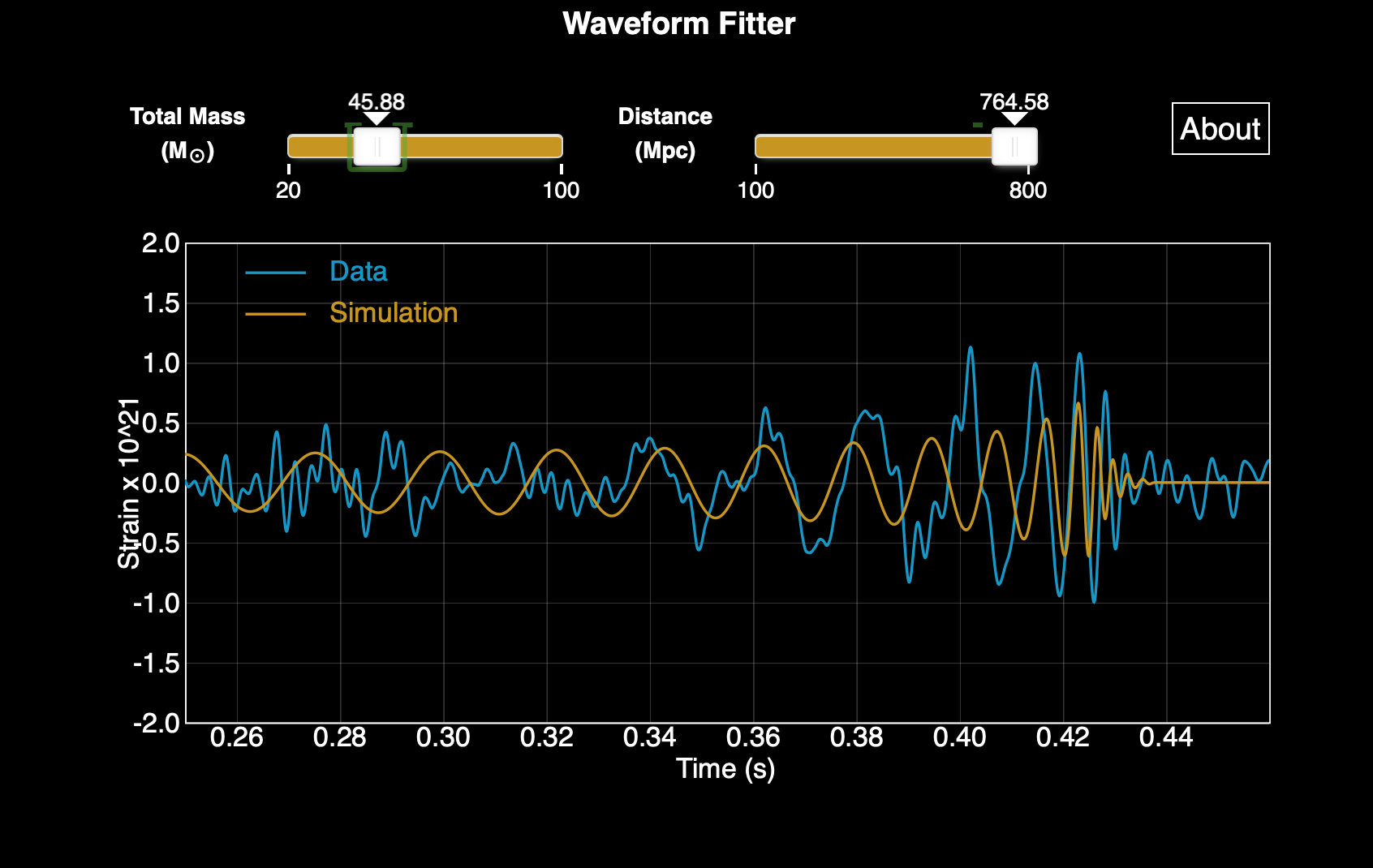 Step 4: Sources and Signals
50 Minutes
Learn about wave sources and signals from music to gravitational waves
Calculate the size of a black hole using its gravitational wave frequency

Step 5: Signal Processing Tutorial
30 Minutes

Step 6: GW Data Quickview App
15 Minutes
Try plotting data from different events and glitches
Which events are easy to see, and which are harder?

Step 7: Classroom Activities
Open Ended
Teachers: See More To Explore for a list of classroom activities and resources.
Learning Path
Researchers