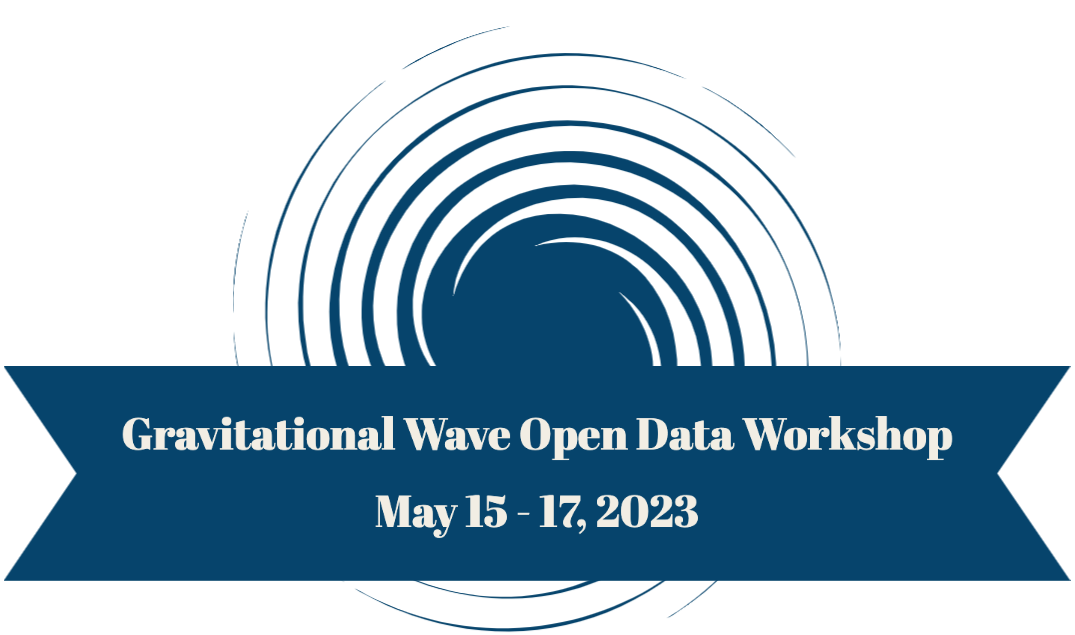 Overview
LIGO, Virgo, and KAGRA have now completed three observing runs (O1, O2, and O3), with all observational quality strain data available to the public. These observations include over 90 detections of compact object mergers. With more detector upgrades in progress and future observing runs planned, it is a very exciting time in the field!
This Open Data Workshop is the 6th in a series of workshops that began in 2018. Participants will receive a crash-course in gravitational-wave data analysis. The workshop includes lectures by data analysis experts, hands on experience with software tutorials, and a data challenge designed to test your new skill in GW data analysis.
Structure
This workshop will utilise hybrid learning, and will include both in-person and online elements. The format is inspired by a 2020 Photonics Online Meet-up, and builds on our past experience with global, online workshops. The workshop will include the following elements:
All lectures will be online, and may be watched live.
Lectures will be recorded, with videos posted immediately.
Access software tutorials, quiz questions, and a data challenge in the online course.
Join an in-person "Study Hub", or attend the workshop virtually.
Complete the online course and data challenge to receive a certificate.
Optional: Introductory Tutorials
If new to python or signal processing, you may wish to explore some introductory material in advance of the workshop.
Learning Path
Introductory Tutorials
Tutorials
All tutorials are available at the links below, directly and through the Online Course (where you will need to enrol). Before the workshop starts, we suggest you read the Software setup instructions. Please be aware that the tutorials will be under some development before the start of the workshop, so they are subject to change.
You'll need a computer and internet connection. Any operating system is OK.
Tutorials may be run locally on your computer, or online in the browser.
Some previous experience with python is recommended.
Online Course
Run Tutorials
Lecture Schedule
Please take care with time zones!
Time Zone Converter
Day 1 Lectures May 15, 09:00 - 10:30 CEST
---
Day 2 Lectures May 16, 09:00 - 10:30 CEST
---
Day 3 Lectures May 17, 09:00 - 10:30 CEST
Host a Study Hub
If you can't find a Study Hub in your area, please consider hosting one!
In past workshops, we have found that working on tutorials together, in-person, is a critical element for a fun, productive experience. This year, we are encouraging workshop participants to form "Study Hubs" at multiple locations around the world. Study Hub hosts are asked to:
Plan an in-person or virtual space (e.g. Gather Town) for participants to meet together
Advertise the Study Hub by posting to ask.igwn.org, inviting participants to join.
Establish logistics for your study hub, including times, location, and limits on the number of participants.
While Study Hub leaders can set any amount of time they wish, we recommend planning 6-9 hours of study time spread over several days. Past in-person workshops have utilized 2 or 3 sessions of 3 hours each. Ideally, study session time would be after the lectures for each day of the workshop.
While we don't know exactly what form the Study Hubs will take, we imagine a typical hub would include 5-20 participants in a university conference room or classroom. Of course, if you prefer to meet in your favorite living room, basement, or cafe, that's just fine with us! 😃
Please post any questions to ask.igwn.org, or contact the organizers at gwosc@igwn.org.
Mentor Support
To the extent possible, a team of GW data analysis experts will support workshop participants and answer questions as they arise. This can take several forms:
All participants are invited to post questions to ask.igwn.org. Both mentors and participants are invited to reply.
Live, online lecture sessions will include a time limited Q & A component.
On request, we will try to match mentors to Study Hubs. This will be limited by mentor availability.
Where possible, we encourage Study Hub leaders to recruit local experts to their Study Hubs.
All mentors are volunteering their time. Please remember to thank your mentors!